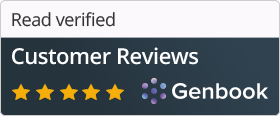 Spa 33 Mattie-Mattie was great this week hit all the sore spots with good pressure. I was truly surprised when I left, as I was really hurting when I went in. Good job Mattie. Highly recommend her.
Facial- I have been receiving massages from Spa 33 for quite a few years, but I thought I'd treat myself to a facial. ROBIN was very professional, kind, and caring. She didn't try to sell me anything, and my face felt wonderful! I highly recommend you spoil yourself sometime
Another wonderful massage- I've been a customer for a few years now. While I don't visit regularly, it is my "go to" place when I need a massage. The online booking is easy and efficient. All of the therapists that I've seen there are intuitive and pleasant. I saw Carrie on the last couple of visits and she was great! I've never had a bad experience here.
Wonderful-Peggy is amazing - very knowledgeable, professional & listens to your needs. She is a very caring lady. She walks on water!!
Beyond wonderful- Caring, wonderful and excellent skill. Each and every person is delightful. You cannot go wrong spending time here.
Facial with Sharon-Wonderful experience. I was way overdue, and my skin felt wrecked from months of stress and bad habits. Sharon is awesome, my skin looks and feels great this morning. Highly recommended!
Massage by Janelle-Janelle was amazing. The massage was one of the most relaxing massages I've ever had. It was so relaxing, I even found myself falling asleep!!
Spa 33-Great massage ! Had problems wirh my knee and back but much better now. Good people and very knowledgeable. Definitely will rebook a service.
My New Favorite Place...-While traveling, decided to try this spa. What a wonderful staff! From the Receptionist to the Ethestician, they were ALL very caring and knowledgeable. My facial was a wonderful experience in a serene atmosphere. I feel like a new woman, maybe even a little younger? Great products too. For those in the area, you are missing this special treat. You must try Spa33. I will return as often as I can. Thank you! You are ALL amazingly awesome!
Very Nice!-The receptionist was extra nice, friendly and helpful. The infrared sauna was very refreshing and I love there intimate setup. Rescheduled another appointment immediately. My new getaway spot!
AMAZING!!!!-Highly recommend this place!! Julianna was amazing. It was my 1st prenatal massage and it was the best massage I have ever received. I usually get massages 2-3 times a month, but since I have been pregnant I haven't gotten one. So this was my 1st and it was better than a regular massage.
Love it!-I love the massage I got from Peggy. She takes care in perfecting her craft. She is attentive to me, and customizes the massage to fit how I feel. She asks relevant questions in order to efficiently apply the essential oils to specific areas for maximum benefit. She figured out that my pressure tolerance is a 3/4, and she maintained it at that level that I am comfortable with. I am delighted that she covers me with a light blanket, and only reveals the part that she is working on.
Spa 33-Nice and relaxing place to go get a good affordable massage. The staff if very friendly and attentive.
Repeat customer-I have gone to Spa33 for over 4 years now. I have not been disappointed once. I have had massages by different staff and they are all wonderful.
Professional, Considerate, Talented and Caring-The entire office works as a team to make sure you are relaxed and all of your needs are met. Thank you for such a pleasant experience. I have already started to give referrals out to people!
Juliana-I enjoyed my massage so much, that I purchased another half hour mid way through. Good technique and obviously enjoys her profession. Booking a two hour appt as soon as I have time.
ZYTO Nutrition Review-Thanks to Peggy for the ZYTO assessment done at Spa 33. Based on that report, I was able to order supplements and oils that would best help my problems. Very easy and convenient to have done.
Knotted muscles untangled-Julianna may not be what you expect for a massage experience. She did equally focus on both sides of the body in a standard routine. Instead, she spent more time on the areas that were tight and in need of attention. Her technique was incredibly effective. She accomplished a deep tissue massage without rubbing so hard it hurt. Instead, she used focused pressure to knead bundles of tight muscle into relaxed mush. It was one of the most fantastic massages I have ever had, with lasting impact!
PERFECT!-I have reviewed SPA 33 several times. My wife and I are regular customers and continually remark how awesome this place is. Read the other 5 star reviews and then quadruple all the superlatives. These women are the best - massage, facial, sauna - it's all perfect. I rate everything on a scale of 1-10. SPA 33 is an 11.
Very professional and caring spa!-A couple of friends bought me a gift certificate to Spa 33 for my birthday and I came in and had a massage with Peggy. It. Was. Wonderful. I am a hairstylist so I am always on the other end of making people feel beautiful and relaxed and refreshed, rarely on the receiving end of those services. It was wonderful to have such a great professional servicing me. Environment. Attitude. Massage. Everything was wonderful. I rebooked my appointment and can't wait to come back!
Wonderful job by Robin-I've been going to Robin for facials for the last year. Robin is very experienced and explains everything before completing each task. Also attended an Essential oils class that Peggy gave which was enlightening and informative. The front desk people are very courteous. Thanks all!
Best Massage Ever-I have had a lot of massages at many different Spas, but I love Spa 33. It is a very relaxing and soothing place. All of the staff are excellent at what they do. I keep going back to Spa 33 and have taken my adult children there as well and they love it too. My family knows if you want to get me a gift for my birthday or Christmas that Spa 33 gift certificates are the best!
Excellent-I've been receiving massage for over 10 years at various places. Spa 33 is my favorite place - Hands down! No need to look further. Janelle and Peggy are my favorites, but I recommend trying a couple different therapists to see what your preference is. The staff is super friendly at both locations.
Love this Spa-I go often to Spa 33. Love the services and the personnel who work there. Very cozy, comfortable, everyone is real friendly and professional. Great Massages, each girl has her own speciality, Enjoy the infared sauna's. I buy the packages its very affordable.
Best Spa around!-I've been coming to Spa 33 for the past 2 years and you can't find a better spa around with the most friendly and helpful staff. I've had my eyebrows done by Robin, and she's the sweetest! Both Janelle and Peggy have done wonders for my back and I'm very picky about my massages. Over the past couple years I've received massages as gifts, but they don't compare by any means! Book with spa 33, and you won't regret it!
Very relaxing experience-I went in with a migraine and left without one. The deep tissue massage really really helped. And the best part of the experience was the wonderful sauna I had afterwards. It was small and quaint but very relaxing. Definitely a hidden jewel in El Cajon.